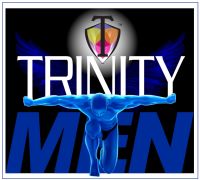 For a great night of passion and sex you will always need these key essentials: stimulation, endurance, and pleasure. You will find all these needs fulfilled in this great kit! Each one of these toys will play an important role to start and end the night! You can start by teasing your partner with either the removable vibe or using the 7 Inch Vibe. Once you get started, the cock ring can be applied to the male to help him go longer and keep his penis hard and erect for as long as you desire. The Anal Jiggler can be incorporated at any time, whether used for double penetration action, or to give you partner a breather for a few minutes. When used correctly and at the right time, these three toys will combine to fill your night with passion and pleasure!

Kit Includes: One 7 Inch Multi-Speed Vibe, one Anal Jiggler, and one Cock Ring with removable Multi-Speed Bullet Vibe.

Materials: ABS Plastic: 7 Inch Vibe and Bullet Vibe; TPR: Cock Ring; Silicone: Anal Jiggler.

Approx. Measurements: 7 Inch Vibe: 7 inches in total length and 1 inch wide; Anal Jiggler: 6.5 inches in total length and 4.75 inches in circumference at widest point; Bullet Vibe: 2.25 inches in total length and .75 inches wide.

Note: Some Batteries Required: Multi-Speed Bullet Vibe has three LR44 batteries included; and the 7 Inch Vibe needs two AA batteries, not included.